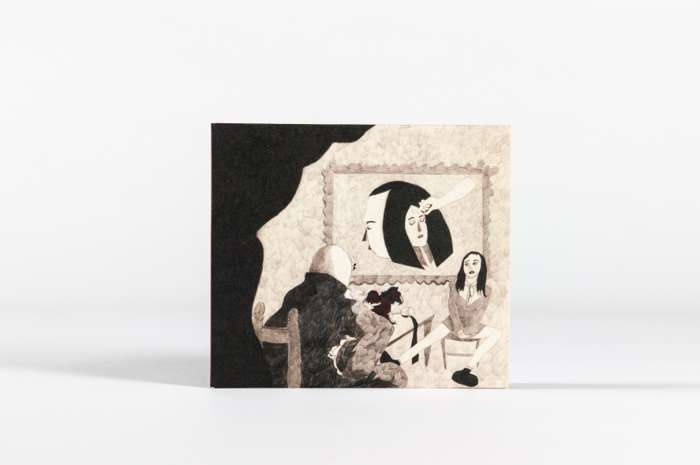 *Signed* Jackie Cohen – Tacoma Night Terror, Part 1: I've Got the Blues / Part 2: Self-Fulfilling Elegy – CD
The debut EPs from Jackie Cohen together on one signed CD!
Chillin' in her tower like a doomed princess, over-feeler supreme Jackie Cohen has two options: she can either stress-vomit herself into the great beyond, or she can present her debut EP. Tacoma Night Terror, Part 1: I've Got the Blues / Part 2: Self-Fulfilling Elegy is her first collection of English Department anti-folk songs, full of piquant poetry set to curious nods to classic and country pop and rock.
Half a decade ago, living on Spring Street in Lower Manhattan, not yet official wine-hiccoughing age, not yet (to knowledge) getting Roland Barthes quotes tattooed on her "under-boob [sic]," Cohen was absolutely of the Lower East Side. Pixie-cut, book-laden, always whooshing to or from a lit theory class — she had that particular New York hypochondria and fidgetiness, which she now comments is "actually just a byproduct of Jewishness," and by the seriousness of her Uniqlo heat-tech turtleneck, you would never have guessed that she was actually a transplant of the "janky but charming" San Fernando Valley.
In her EP, recorded post-grad back in the SFV with some rando prog-nerds (read: Jonathan Rado and The Lemon Twigs), flavors of each location permeate her poem-songs. The Greenwich Village smartypants, fuck-fashion folk of the Moldy Peaches and Regina Spektor pokes its head up in the jaunty greek tragedy "Ladies' Man." Then, on Jeffrey Eugenides' The Marriage Plot-referencing "Maddy" and desert grunge "Bold," we hear echoes of Topanga Canyon's finest — Stevie Nicks and On The Beach-era Neil Young, respectively.
In her songwriting, Cohen's dissections are precise and fantastic, almost like psychological fables. In one moment (on standout "Ladies' Man"), she recites the inner thoughts of a woman who carries a torch for some shallow, ridiculous young grifter. In the next, she zooms out for a picture of Daphne, transformed into a laurel tree only to be dry-humped by Apollo for eternity, and lets the image just hang in a pregnant silence.
"Bold" is a diss track of the highest order. Over a dirgy, lo-fi strum and a coyote-howl slide guitar, Cohen coos about a young man who fancies himself fancy, lost in some grandiose idea of himself. "There are crystals in the closet of your room/You appear in lovely colored fabrics/Dreamt up by a man bolder than you/ Oh I hope I can be bold, too/Oh I hope you'll learn to be brave soon." In the last lines, you understand that Cohen reproaches not only her illusion-draped subject, but herself for giving a f*ck.
Her lyrics and melodies are wonderful, careful, and winding, but they don't feel particularly fussed over. One gets the sense that Cohen just starts singing lines on a jog or a drive, filling the dishwasher or raging against a heavy-bag in kickboxercise class. You also get the sense that Cohen's done some hard, regular time in the therapist's armchair, just as busy judging herself as she is everyone else. She's developed a droll perspective on her own anxiety and depression, but it seems that the voice we're hearing is more self-assured than it was a short time ago; it carries a nimbleness and an endearing twang to it — in some moments, you can almost hear her grinning.
"Jackie Cohen's hazy, dreamy Americana is for those overthinking, sensitive souls who like their delicate melodies with a literary edge." — The Line of Best Fit
"Sleazy-listening glam, an exploration of a fabulous never-was 70s boulevard of the sort of broken dreams that only hot people have." — The Guardian
"could fall under the category as an instant classic. At a minimum, it's timeless." – The Revue