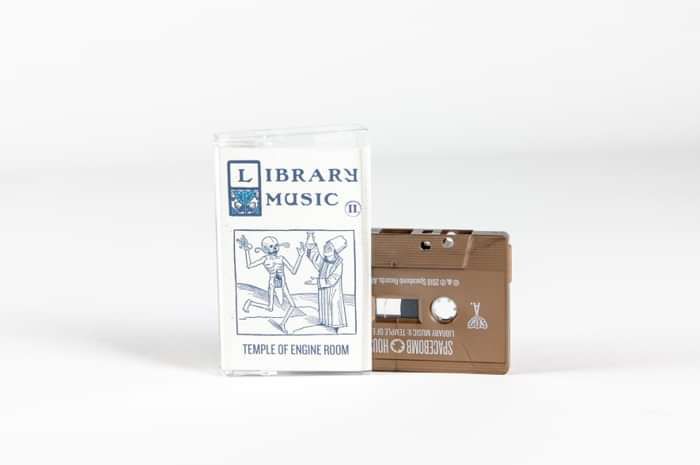 Spacebomb House Band – Library Music II: Temple of Engine Room – Cassette (Limited Edition)
Library Music is an anthology of new recordings from the world of Spacebomb, a growing archive of instrumentals, interstitial music and spiritual sound effects collected in Richmond, Va. Each release is intended for practical use and distributed as supplementary material for the good times, the bad times, and the no times.
Library Music II: No Space High Enough is the second volume. Only 100 have been made – a small portion are available at select Richmond locations for free while they last, and the remainder are sold here.
Ships from the USA
TRACK LISTING
Side A
Darryl Dawkins
G Energy
Calypso
Port Of Fino
Phlegmatic
Fang
No More Brutality
White Cheddar Reprise
Tiny Wren
Baby Baby
Side B
Bushmaster
Pineapple
Charadrius Vociferus
Kiting
Looking For An Exit
Fever Dreams
Trust Your Commotions
I'm A Whisper
Smoke